LEADER IN ADVICE AND BROKERAGE OF CLIENTS,
WE SUPPORT YOU WITH COMMITMENT AND INNOVATION
The evolution of international trade, regulations, customer-supplier relationships and the positioning of the company's financial partners (insurers, bankers, factors, etc.) have led us to create a new brokerage player specializing in credit insurance, guarantees, special risks and corporate financing.
To respond to the concerns and needs of companies (from SMEs to ETIs to large groups), Diot-Siaci Crédit has grown rapidly and now has nearly 120 employees, from the world of credit insurance, finance or banking.
WHY CHOOSE DIOT–SIACI CREDIT?
Diot-Siaci Crédit brings together its expertise and its ability to support your businesses in France and abroad.
Our employees work for the benefit of their customers, in order to offer an efficient and personalized service. We are recognized by our partners for our tailor-made approach and our proximity to our customers.
A Group with capital
family and managerial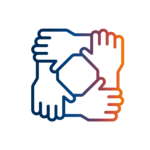 Freedom of action on strategy
Adaptability to your environment and your specificities
Association of managers with the capital, guarantee of their long-term commitment
In women and men with our largest arbitration team on the market
In innovative tools to strengthen our independence and our advisory capacity
In an international network to support our customers all over the world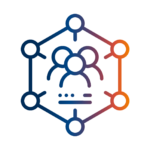 Ability and willingness to collaborate as a team to find appropriate solutions
Complementary profiles with recognized expertise in our specialties
An entrepreneurial spirit that motivates our constant search for performance
INNOVATION AT THE HEART OF OUR DNA
Diot-Siaci Crédit is convinced that digital transformation must serve its customers. This is why we have developed a management platform, Diot-Siaci Credit Report which allows:
Better negotiate guarantees with insurers
To provide personalized reports (buyer score, breakdown by risk of the customer portfolio, opportunities for taking over guarantees, etc.)
A team of experts to support you in digital transformation is at your disposal to help you:
Identify opportunities for automating flows between the insurer and their company
Set up data exchange flows
Find the best receivables management tools
What added value can we bring you?
We are organized into centers of expertise to support you effectively on a daily basis and at each stage of the life of the contract. Diot-Siaci Crédit provides you with: an account manager, a risk manager and an account manager.
This trio of experts characterized by:
Personalization
good knowledge of customers, their activities and increased fluidity in the flow of information
Efficiency
the team is made up of technical experts (credit insurance, financing, surety) who respond appropriately to your needs
Speed and availability
a member of the team is always at your disposal